Be Our Partner!
For all press release submissions, Small Business Wire holds the right to review and decline the publication of the submitted content if they are not up to our standards. When we receive a press release submission it is not published immediately. Rather, it goes through a review process by our editors to ensure that it should be featured.
There are three main principles we follow to determine if your content will be accepted and then published.
Healthy Profit Margins
The first principle is: that there is not just one editor reviewing the press release received. There will be at least three editors reviewing content submissions. We therefore do not in any way discriminate about which content submission to accept or decline. We use our policy guidelines to inform our decisions.
Second, the submitted content has to pass the guidelines. There is no exception. Every press release submitted to Small Business Wire must be written and reviewed by the user. It should contain all correct information and follow the editorial policies as stated in the guidelines. As long as they pass the guidelines, they will be published after going through and passing the review process.
Last, but not least, all press release submissions must be quality content. Since the submitted content will be under scrutiny, the user should expect criticism if there is room for improvement and should be prepared to do any revisions to the press release submission.
With the goal that when the press release goes live it is presented perfectly, free from errors, Small Business Writer's editorial team follows a Two-Tier review process for all submitted content.
At Tier 1, all press release submissions are forwarded to the Executive Editor. The Executive Editor reads and reviews the content before anyone else. The Executive Editor also looks for possible omissions in the content submissions.
At Tier 2, the Executive Editor then has the staff editors check out the press release submission for improvements to be made. The staff editors are the ones who continue the review process by amending any technical and/or factual concerns in the press release submission.
Professional Write-Ups
These steps are necessary to ensure that only high quality content gets published at Small Business Wire. If a submitted content is already perfect, it is given the green light to be published, and if no other issue comes up, the press release goes on to live publication. Your press release is then distributed to our network of media outlets to reach your target audience.
Small Business Wire will work with you hand in hand on any and all improvements to be made. If you would like to contact Small Business Wire's Editorial Team, you can send us an email anytime.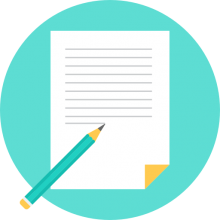 Get in touch today and find out how we can deliver
what you need, when you need it.