Your Cost Effective Press Release Distribution Service That Gets Results.

Your Trusted Partner
Small Business Wire is a leading press release distribution platform that helps both startups and large businesses gain web presence and increase online visibility. We are a global service provider that helps marketers, corporate communication officers, and other press facing professionals use their content to engage their market and obtain results. We bring to you a powerful, established advertising and content distribution network.
Small Business Wire is a premier associate of top news outlets around the globe. This lets our clients reach their specific audiences anytime, anywhere.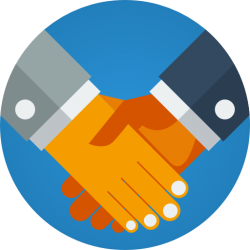 Our Aim
Our goal is to help you spread the word about your events and newsworthy stories. You can promote everything about your business or website in your newsroom. To know more about your newsroom, check out this guide.
We want your business to have access to the leading media outlets wherever you are in the world. We support clients through our varied services and business solutions and help them achieve their goals no matter what their budget is.
We have connected with top media outlets that syndicate the finest content on their own websites. Our international partners can help you leverage your content to reach target audiences. We will help you in achieving relevant results for your business. We are your reliable partner as you strive for growth and to realize marketing success.
A Solution for Every Budget
We have business solutions and services to suit every budget. At Small Business Wire, we look forward to assisting you every step of the way. Whether you are a bootstrapped small business or a Fortune 500 company, we have options for your needs.
Our basic press release submission service lets you try our user-friendly system. If you're a beginner, you won't encounter problems navigating through your very own newsroom. The system uses a straightforward submission that you will sail through.
Our Premium service provides you with the comprehensive benefits you would expect of a paid distribution system; and perhaps a little bit more. This investment can help you transform your business. The premium submission service is an asset that you can use to fit your business needs. You can easily improve your campaigns with the features to acquire better engagement. This helps you achieve the results you want in the press, and in turn drive business exposure and growth.
We're Always Ready to Help
At Small Business Wire, we take pride in providing our clients with the best service and assistance possible. We are your partners and we are always ready to help. Reach us anytime you need help. Contact us through live online chat, our online helpdesk or by phone.
We are here to answer your questions about press release submission, and your campaigns in general. Our expert, friendly support team is ready to assist you if you want to get started. They'll talk you through from the first steps of setting up your account to using our systems to promote your business effectively.
Get in touch today and find out how we can deliver
what you need, when you need it.